May 30, 2019, Thursday
How do you define crony capitalism?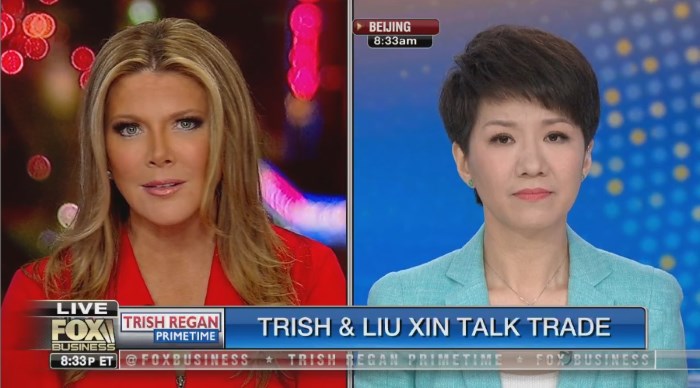 The rumble in the Fox jungle turned out to be less street fight and just a run-of-the-mill interview by Trish Regan (@trish_regan) playing tough questioner to Liu Xin (@thepointwithlx), an alleged member of the Chinese Communist Party. (She is not a member of the CCP. But saying so was an easy way...
[READ MORE]